March 10, 2016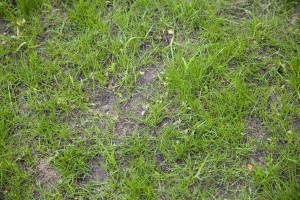 If your Ann Arbor MI lawn has seen better days, you may be interested in lawn rejuvenation services. Your dream lawn may be lush, thick and beautifully green grass that is well-manicured and that adds aesthetic appeal to your home's exterior. However, your actual lawn may be thinning or even bare in some areas, and it may have brown patches or other issues that further make it less than gorgeous. Rejuvenation is a process that ultimately will improve the look and health of the yard, and it may include everything from fertilizing and re-seeding to aerating, de-thatching and more. A common question that local homeowners ask is when is the appropriate time to begin the rejuvenation process.
When Your Yard Looks Its Worst
In most cases, an Ann Arbor MI lawn will look its worst at the very end of winter and in early spring. The snow and ice that is common in winters in this area could have killed the grass entirely in some areas, and you may be waiting to see how much of the grass will be restored to a beautifully green appearance once spring kicks into high gear. Because this is a time when most yards look their worst, it also is a time when most homeowners want to begin a lawn rejuvenation project. You may be ready to get a jumpstart on rejuvenation so that you can have enviable curb appeal as early in the warm weather season as possible.
When the Threat of a Freeze Has Passed
Grass will lie dormant throughout the winter months, and it generally will turn brown and appear to be dead during this period of time. When the weather warms up, grass that remains alive will once again take on a green appearance and will start growing. It is impossible to determine what level of rejuvenation is needed before the spring arrives because you cannot tell if grass is dead or simply in a dormant state. Furthermore, grass will generally not grow until the threat of a freeze has passed, so any efforts to rejuvenate the lawn will be rather futile.
What You Can Do to Rejuvenate the Lawn
After the weather has warmed up and the threat of a freeze has passed, it is best to seek professional guidance from a landscaping company to determine what the best course of action is for your yard. Each yard will have its own unique challenges and issues, and the experts at a landscaping firm can provide you with a customized plan for lawn rejuvenation. This may include applying the right fertilizer mix to the yard, aerating it, de-thatching it or completing other services. In some cases, re-seeding or re-patching a smaller or larger area of the yard is needed, and the firm can help you to determine which type of grass seed or patch to use for this effort.
If you are ready to see an improvement in your Ann Arbor MI lawn, now may be the right time to consult with a landscaping firm about rejuvenation. Contact your local landscaping firm for the knowledgeable insight you need.
Get your yard looking its absolute best with custom landscaping solutions from Twin Oaks. Find us online at https://www.twinoakslandscape.biz/, visit us in Ann Arbor, MI at 4100 South Maple Road, or call us at (734) 213-6911.
"We recommend Twin Oaks to any entity looking for a full-service, talented, and responsive provider."
Therese Mahoney
Secretary/Treasurer of Doral Creek Condominium Association, Ann Arbor, Michigan