March 17, 2015
Even though everyone loves and appreciates trees for their graceful, stately beauty and their valuable contribution to the environment, they can become sick, diseased, or damaged in storms.
Pruning trees can be an important step to remove a dangerous safety hazard. Properly pruned trees can also help minimize sap loss, fungal infections, and insect infestations. Pruning a tree can also help thin the crown so as to permit new growth and improve air circulation amongst the branches.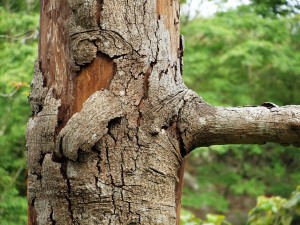 Hiring a Tree Pruning Service
Residents of Ann Arbor MI know that winter storms can sometimes dump several feet of snow, or a combination of ice and snow, on local trees. Damaged trees need to be carefully pruned so as to help prepare them for the spring as well as to protect people against dangerous falling hazards.
Your local tree pruning professionals in Ann Arbor MI are equipped with decades of knowledge about how to carefully and safely ascend trees, prune them, and ensure that your trees are protected. It is recommended that only licensed and insured tree care professionals handle storm-damaged trees in order to prevent additional damage to homes or businesses.
When searching for a tree pruning service, it is important to consider:
International, national or local certification – many tree professionals are certified through the International Society of Arboriculture (ISA).
Tree pruning professionals may also possess a Tree Care Industry Association (TCIA) certificate, which demonstrates proficiency and expertise in tree care.
Licensed and insured – depending on local regulations, most tree pruning professionals are required to be licensed and insured.
Disposal plan – after branches and tree debris are pruned and removed, it is important that these be properly disposed. Many tree care professionals recycle all of the wood and materials pruned from trees.
The best thing you can do for your trees is to be certain that you hire a professional tree company when you need help. Before beginning your search, however, be sure to do your homework so you avoid scams, additional damage to buildings and accidents.
Pruning a Tree By Yourself
Although it is not recommended, it may be possible in some cases to prune a tree by yourself without relying on the services of a professional tree pruning service.
If possible, stay on the ground – by not relying on ladders, climbing hoists or ascending high in a tree's branches, you avoid the risk of falling and injuring yourself.
Remove damaged branches first – whether damaged by snow, high winds or other causes, broken and damaged branches should be removed first to reduce the stress on the tree.
Prune as little as possible – every cut you make weakens your tree and increases the risk of fungal infections or insect infestations. Never prune more than 25% of a tree's branches.
With a little work and a lot of patience, a prudent homeowner should be able to prune smaller trees on their own.
Get your yard looking its absolute best with custom landscaping solutions from Twin Oaks.
Find us online at https://www.twinoakslandscape.biz/, visit us in Ann Arbor, MI at 4100 South Maple Road, or call us at (734) 213-6911.
"We recommend Twin Oaks to any entity looking for a full-service, talented, and responsive provider."
Therese Mahoney
Secretary/Treasurer of Doral Creek Condominium Association, Ann Arbor, Michigan