November 2, 2017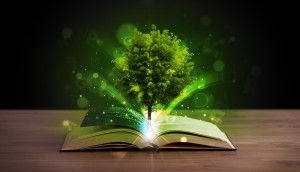 Many people use landscaping as a way to beautify their property. One unique trend on the rise is the use of glow in the dark stones in landscaping efforts.
They come in different colors to suit your needs and color tastes. Coming in orange, blue, watermelon red, purple, white green or any other specified color, they are perfect to bring a new excitement to your yard. Most of these stones are small with an average diameter of 2cm. This small size makes them very easy to handle as you can quickly shift them from one point of your yard to another. Another remarkable advantage of this small format is that it makes them useful to create a pattern, for example, one can decide to make a "welcome" pattern near the compound entrance to signify hospitality. To make the attraction more intense, a client can order a set of different colors to bring an entertaining and a magnificent view to the yard.
How do they work?
Some may see this as a fraud or some magic tricks. Some, on the other hand, may think that they work by connecting them to some power source such as batteries or the average home electricity. All wrong. The pebbles are solar powered. They feed the visible light during the day for about 8 to 10 hours. Remember you do not have to monitor them while charging. They are also not affected by extreme weather conditions such as heavy rains. After the 8 hours of soaking up the visible light, the pebbles glow when it's dark for about 10 hours. This implies that your yard is well decorated even at night.
Be it that you want to light up your pathway, fish tank, fill a planter, or decorate any other landscaping, these non-toxic stones are the best way to go. In fact, you can make almost everything glow when using these pebbles.
Advantages of using glowing pebbles
The most important benefit of using these pebbles is that they help a lot in saving energy used in homes. Unlike the use of electric bulbs to beautify the lawn, these saves power by making use of the visible light which comes freely from the sun. This does not only reduce your cost on electricity bills but also helps in conserving the energy.
For slopy landscaping that might have been considered undesirable due to their nature, glowing pebbles bring back their life. The stones can be placed in a manner that will prevent them from being eroded by any form of erosion especial water or just rolling off.
"We recommend Twin Oaks to any entity looking for a full-service, talented, and responsive provider."
Therese Mahoney
Secretary/Treasurer of Doral Creek Condominium Association, Ann Arbor, Michigan