Garden Walls in Ann Arbor, Michigan
The outdoors is a great place to spend time with loved ones. it offers room to run and play or to gather and catch up on all the events in our lives. While nature can be an art in it's own way, our personal properties tend to receive more love and attention. We invest money and time into creating the best of environments. Making beauty and comfort an essential aspect of our outdoor spaces. We want the best for ourselves and for our families. So that begs the question, are there ways your outdoor space can be improved?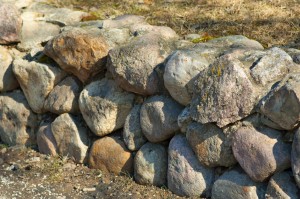 Are you in need of a landscape service?
Landscaping can greatly increase your backyard comfort and not to mention your property value. There are several companies available that offer a variety of landscaping services. Some are broad and can achieve a great floral layout while others offer services that draw attention to the preexisting layout of the land. Garden walls are a great way to enhance that garden you have put so much personal time into. These services can save you both time and money. If you are a busy person or would just like to see a professional touch delegating the work could serve to benefit you. Most landscaping services have prearranged prices with lumber and gardening companies that they receive due to the increased amount of business they bring in. These discounts can benefit your lawn too.
Purposes of landscaping
Landscaping can further enhance your yard, but it can also be an extension of your personality. As with all decorations your lawn can make a statement about who you are. You can create an oasis for privacy or a grand showroom for your personal gardening skills. Landscaping can offer beauty and control over your lawn.
Protection and Design
Garden walls are used throughout the world. They offer protection for your gardens from rain and snow melt run offs as well as add beauty to your outdoor space. In Ann Arbor Michigan there are several popular styles used from bricked walls to those made from cut lumber as well as logs to offer that more wild and natural look. No matter the style you seek Ann Arbor Michigan landscapers are prepared to take suggestions and build your dream garden layout. Landscapers are professional men and women who seek to design the layout as discussed with the consumer.
Perks of professional landscaping
While beneficial to your garden these walls offer an aesthetic aspect to your lawn. The walls can be short and create paths or tall and design a portion of privacy. They can create a sense of organization while grasping the concept of the natural lay of your land. The designs can help develop cozy locations or a secret garden oasis by assisting in the maintenance of the garden. A garden that is left unshaped may overgrow into areas you wish to have room to relax where as a garden that is clearly defined by a wall can only grow out so far.
Get your yard looking its absolute best with custom landscaping solutions from Twin Oaks. Find us online at https://www.twinoakslandscape.biz/, visit us in Ann Arbor, MI at 4100 South Maple Road, or call us at (734) 213-6911.