Five Ways That Landscape Lighting Can Improve Your Home
Among the many ways of making your Ann Arbor MI home look more attractive is making use of outdoor lighting. A well-lit yard plays a critical role in determining how your property looks during night hours. Expounded below are ways you can use to improve the outside of your home using lighting.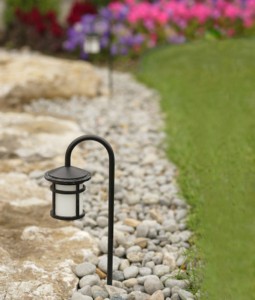 Garden Lighting
This does not include the garden you have only. Any type of landscape in your home should have the right kind of lighting installed. This way, when people pass by your lawn at night, they will appreciate the efforts you put when gardening.
The good thing about garden lighting is that one can choose to highlight sections that are exceptionally impressive. It even looks better than lighting the entire yard.
Driveway Lighting
Driving through your driveway at night all the way to the garage seems safe with proper lights installed. Also, these lights are bound to enhance the security of your home. This kind of lighting is not meant to create glare; hence it should not be too harsh. They serve one strategic purpose that is, illuminating the edges of the driveway. The best types of lights to be installed in such a setting are motion sensors that come on once someone approaches. The right type of lighting on your driveway helps your guests stay safe.
Safety Lighting
There are areas around your property that require lighting so as to enhance the safety of yourself and your guests. These areas include walkways and stairways. Any steps leading up the front door should have proper lights installed for good lighting during the night.
Front Door Lighting
Among all areas outside your home, the front door is the most important of them all; hence, it requires good lighting. Proper lighting of the front door is beneficial to the people living in the house and the guests. It also serves a security purpose by discouraging trespassers. Just like the lighting on the driveway, it should not create glare. The lighting fixtures one chooses should be of the right size, relative to the front door and the home in general.
Solar Landscape Lighting
To any new landscape, solar lighting acts as a great accessory. They are cost effective and require limited maintenance since they do not involve wiring. Solar lights add visual interest to your lawn. They are work problem-free, and others usually go off automatically after charging fully.
Benefits
1. Improved Curb Appeal
When people arrive at your Ann Arbor MI home, what they see first is the outside. If the outside stands out, people will shower you and your contractor with praises for the work well done. An improved curb is also advantageous in that it adds the value of your home.
2. Better Security
With proper lights installed on your lawn, the night will seem like day. This way, no one will dare pick something from your lawn, let alone the house. People entering or leaving your house will feel more secure with the lighting on your walkways and stairways.
3. Beautifying Your Landscape
Lighting your landscape using your preferences and not the contractor's adds a sense of beauty to the whole idea.
It beautifies your property and adds a touch of romance to it.
4. Increased Home Value
This can be explained by the points mentioned earlier. The value of a home can be improved once the curb appeal is increased as well as its security.
Get your yard looking its absolute best with custom landscaping solutions from Twin Oaks. Find us online at https://www.twinoakslandscape.biz/, visit us in Ann Arbor, MI at 4100 South Maple Road, or call us at (734) 213-6911.