May 15, 2016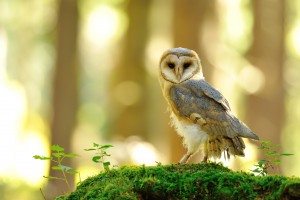 Spring time is the best time for patio maintenance. It's best to tackle it when the winter snows have melted and it starts to get warm out of doors. Proper patio maintenance can not only keep your outdoor area looking beautiful, but it cat stop problems before they start. Especially in northern, humid climates like Ann Arbor MI, it's important to get a handle on patio upkeep before the hot and humid summer months. Below are a few maintenance tips that will help you make sure your patio looks lovely year after year.
• For Starters
Spray off your patio with a hose then scrub it down with a natural bristle push broom and a bucket of soapy water. It will take away the grim that has built up over the winter and will give your patio a fresh look.
• The 3 M's – Moss, Mildew and Mold
The three M's can make any patio with natural stone be slick, slippery and unsafe. If you find patches of them starting, nip them in the bud with a mild solution of 10% bleach, 90% water and scrub them off with a natural bristle brush.
• Blast Off
If you have paving stones, break out your power hose and blast the dirt away. Work systematically from one corner to the next, taking advantage of any natural sloping to wash the dirt away. Be sure to pay special attention to corners and shady areas as these are prime spots for troublesome mold and moss.
• Call a Professional
If you find you have a patch of the 3 M's that just won't get clean, call the professionals. They have the equipment and the knowhow to safely clean your patio with muriatic acid and get rid of any stubborn areas that resist your spring cleaning efforts. Homeowners may wish to do this themselves, but be warned, it's extremely dangerous and the instructions must be followed without any deviations.
• The old once over
After the floor of the patio is cleaned, it's time to take care of the rest. Keep that soapy water solution handy and use it to sponge clean your plastic out door furniture, your patio umbrella and sponge off your furniture cushions too. Use an ammonia based glass cleaner on any glass surfaces and buff dry with newspaper for an extra shine. Give your grill a once over too and after it dries, give the grilling surface a coating of oil to keep it slick.
Patio maintenance can seem like a chore but once it's done, your favorite outdoor area will be sparklingly clean and welcoming, just in time for the good weather. Especially if you live in beautiful Ann Arbor MI, you'll want your patio looking its best so you can take full advantage of the warm and lush summer months ahead. So once it's done, invite the neighbors over for a spring cleaning outdoor grill party and celebrate the end of winter.
"We recommend Twin Oaks to any entity looking for a full-service, talented, and responsive provider."
Therese Mahoney
Secretary/Treasurer of Doral Creek Condominium Association, Ann Arbor, Michigan