Five Mowing Tips for Homeowners With Limited Time
Mowing your lawn is a chore and job that truly needs to be done. Without a beautifully kept lawn, you might notice that your property value and appeal suffers. If you ever go to sell your home with an unkempt lawn, this can hinder the amount of people interested in the house. Unfortunately, mowing is a pretty big project for the average homeowner. There are several ways for you to cut down on the time it takes to get your lawn looking its best, so be sure to integrate these tips into your everyday life.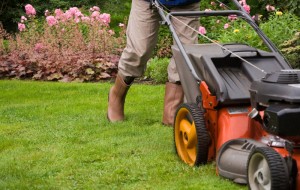 1. Mow Your Lawn in Sections to Save Time
If you have a very large property and lawn, it might help to mow it in sections. One afternoon, mow the front of the lawn and the next day mow the very back of the property. This can cut down on the time you spend mowing the entire lawn all in one sweep. Some homeowners feel that doing a mow on their lawn entirely is too overwhelming, so this is a perfect option to save them the frustration.
2. Hire a Professional to Expertly Mow the Lawn
There is no easier and simpler way to cut down on the landscaping than by hiring a professional to care for your Ann Arbor MI lawn. There are lots of landscaping experts out there who can mow, landscape and do a variety of other projects to keep your lawn looking great. If you have noticed that your lawn is not kept well lately because of time constraints, it might be time to consider hiring an expert.
3. Consider Cutting Down on the Space to Be Mowed
When you mow your lawn, you probably have a specific area that needs to be done. If you have a very large property with hills, valleys and a wood line, it might help to cut down on these areas to save yourself some valuable time. In general, if you do not go in that area and if that area cannot be seen from the street or home, it is probably safe to say that it does not need to be mowed.
4. Put Landscaping Design Throughout the Property
By adding landscaping design to your property, this is also going to cut down on the amount of lawn that needs to be mowed. For example, you can add a gorgeous rock garden, pond or other low-maintenance feature that takes away a part of the lawn while still adding beauty and splendor to the real estate.
5. Use Better Quality Tools to Mow the Lawn
If you are doing the project yourself on your Ann Arbor MI lawn, you need better quality equipment to get the job done right. Low quality machines and older tools may not work as efficiently, causing you to have to go over a section of the lawn multiple times before it looks good. Handheld mowers might be too heavy, so going with a great product that allows you to drive on it to mow the lawn saves both time and effort.
Get your yard looking its absolute best with custom landscaping solutions from Twin Oaks. Find us online at https://www.twinoakslandscape.biz/, visit us in Ann Arbor, MI at 4100 South Maple Road, or call us at (734) 213-6911.