February 2, 2016
Many households in Ann Arbor MI take advantage of wintertime in order to review landscaping videos before a spring or summer landscaping project commences. This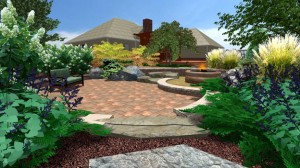 decision represents a wise use of time.
Informative 3D landscape videos give property owners a much clearer idea of the range of available options for beautifying and upgrading exterior features. Just consider five benefits that flow from taking this step:
1. Enjoy Quality Family Leisure Time
Watching these types of videos as a household provides a way for everyone to appreciate the impact of different landscaping techniques. Its a great way to share quality time with loved ones during the holiday season. Since an upcoming landscaping project impacts areas of the property accessible to the entire household, everyone on the premises possesses an interest in the outcome.
2. Define the Scope of Each Project
Landscaping presentations help individuals develop a better sense of what each type of project entails. For instance, if your landscaping firm will install lighting in the yard during the spring, this change will impact household members very directly. If some members of the household have always wanted to conduct outdoor evening sports activities, now might be the best time to consider adding extra light around an exterior tennis court or a basketball hoop. Seeing the three-dimensional presentation gives everyone a better understanding of the scope of upcoming exterior transformations.
3. Consider the Priority of Persistent Lawn and Garden Issues
Sometimes, when a couple sits down to watch a landscaping video together, individuals will think of persistent lawn and garden issues that require the most immediate attention. Watching a 3D landscape video often produces harmony and consensus about the best time for asking your landscaping company to initiate work on every project that you plan to address eventually. This type of household discussion sometimes helps prioritize landscaping needs more effectively.
4. Enhance The Project Long Term
Watching videos sometimes raises awareness about potential lawn issues that a landscaping project really should address. For example, if a particular tree will occupy significantly more space in ten years and disrupt other features, relocating it to a different section of the yard now makes sense. Seeing a landscaping video in 3D enables everyone in the household to visualize the importance of long-term develo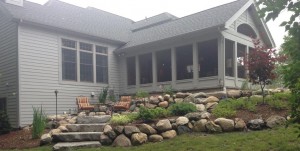 pments.
5. Create New Outdoor Entertaining Plans
Many people begin formulating exciting new outdoor entertainment plans shortly after watching landscaping videos. They possess a better appreciation for how their property will appear once the project ends. This period of the year may provide a great opportunity to contribute creative suggestions for outdoor family reunions, graduation parties and picnics that will occur during warmer months in Ann Arbor MI.
Better Results
By seizing the opportunity to use leisure hours effectively during colder months and examine 3D landscape videos closely, property owners gain a clearer idea about the full extent of each project. They prepare themselves to work closely with their landscaping firm. They also develop useful insights that assist the upcoming project.
Get your yard looking its absolute best with custom landscaping solutions from Twin Oaks.
"We recommend Twin Oaks to any entity looking for a full-service, talented, and responsive provider."
Therese Mahoney
Secretary/Treasurer of Doral Creek Condominium Association, Ann Arbor, Michigan