Finding the Right Company to Solve Your Lawn Irrigation Issues
Homeowners in Ann Arbor MI often find themselves in need of a company that can handle their
irrigation problems
. A well-known saying states that prevention is far better than a cure. Knowing what solutions you need can help you to locate the best company for your situation.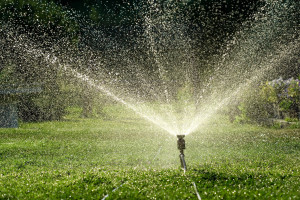 The Benefits:
Having a well designed and properly installed system is the most efficient method of keeping a healthy landscape. These benefits include –
Full Landscape Coverage
Less Labor for Watering
Minimized Plant Loss at Times of Drought
Convenience
Added Value to The Property
Easy Control Over Watering
When you have the proper amount of water reaching your plants and trees at the right time you are assured of having environmentally sound results. Within this industry you have some very reliable options along with up-to-date technologies (like rain sensors) to help run your landscape efficiently.
Analysis:
One of the first things you expect to get is a thorough analysis of your current system. You shouldn't have to pay the cost of a full sprinkler system if you don't really require a new one. You need licensed technicians who can give you a total and honest analysis so you know exactly what you need. That would include things like –
1. An extensive timer analysis and adjustment. This would ensure the proper date and time settings for all your active zones.
2. A total analysis and assessment of all your irrigation heads in all the active zones.
3. Total head adjustment for achieving proper coverage of each individual active zone.
4. A diagnostic report of the entire system.
Qualifications for Repairs:
Sprinkler system repair can be complicated and overwhelming. Your chosen company should help to relieve that stress. However, you also need a company that has reasonable prices that won't break your wallet, and that guarantees their work.
You want a company that is licensed and insured to handle your repairs. They must be certified. You can check this out online at the 'Irrigation Association' website where there is a list of certified irrigation contractors that have completed the certification program.
Ask if they offer a warranty. If so, does that warranty include both labor and materials? Do they keep a licensed and bonded electrical contractor on their staff to handle any electrical issues is they pop up?
Contract:
You want to have a written contract that is signed and that protects the interests of both parties. The contract needs to clearly state all the details of the agreement including work start dates, overall scope of your project, and payment schedules. It should also contain information regarding areas of responsibility like permits and other necessary components of the job.
Scope of Expertise:
In Ann Arbor MI you want to know what specific areas of disciplines your chosen company should have for properly handling your project. They should either be skilled in these areas or have access to reputable sub-contractors who have expertise in these areas. Examples would be –
1. Electrical
2. Plumbing/Backflow Installation
3. Tunneling and Boring
You also want to know how long your company has been in business. You want them to have experience and a good track record.
Get your yard looking its absolute best with custom landscaping solutions from Twin Oaks. Find us online at https://www.twinoakslandscape.biz/, visit us in Ann Arbor, MI at 4100 South Maple Road, or call us at (734) 213-6911.