Enjoy Superior Ann Arbor Michigan Mowing Services
To keep your lawn looking lush and healthy, leave the maintenance and mowing of your yard up to the professionals. We are an experienced landscaping team proud to provide mowing services to Ann Arbor Michigan. If you are a homeowner looking for high-quality, dependable service at a price you can afford, look no further than our experienced company.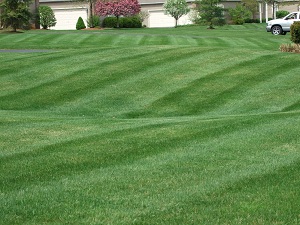 Superior Services
As your trusted hometown mowing firm in Ann Arbor Michigan, we are happy to provide a variety of services that boost your curb appeal. We are backed by many years of experience offering full-service care for lawns of all shapes and sizes. Rely on us to deliver top-notch results whether you need mowing, pruning, fertilization or trimming. Our lawn care program fits any budget, schedule and style. Choose us if you need the following services:
Mulching
Weeding
Lime application
Hedge trimming
Edging
We are committed to providing you with the complete package when it comes to landscaping. Trained technicians always show up on time in clearly marked vehicles that are stocked with all the latest equipment needed to perform the job. We respect your time while at your home, and we take every effort to ensure your complete satisfaction. Our team will leave the work site clean after a quick and efficient day of service.
Seamless Scheduling
From pest management and seeding to fertilization and aeration, our team of professionals offers the best lawn mowing services in Ann Arbor Michigan. We can help you set up a regular schedule whether on a weekly or bi-weekly basis. We will show up promptly on the scheduled dates and times to perform service. You don't even need to be home for us to do our jobs. When you arrive home after a long day of work, your lawn will look well cared for and perfectly manicured. You don't have to lift a finger! Our knowledgeable lawn care technicians can provide analysis, inspection, pruning, mowing and edging for homeowners of all kinds. Whether you have a small home and lot or a large one, we can easily handle the demands of the job to meet your requirements. Our goal is to increase healthy growth of your landscape so your investment is realized in no time.
Expert Analysis
Turn to our experienced mowing service when you need expert analysis and performance. We begin by inspecting the entire property for any branches, rocks or other debris that could pose a hazard during service. Our team uses state-of-the-art equipment with the sharpest blades to ensure the optimal health of your lawn through the most precise cuts. The result is a perfectly trimmed and edged lawn that is sure to make you the envy of the neighborhood. Get peace of mind knowing we're on the job working hard to create a memorable landscape. Our certified lawn care technicians can work with you to ensure all aspects of your landscaping plan are met on a regular basis. From simple adjustments to long-term seasonal care, our lawn mowing services for Ann Arbor Michigan can't be beat.
Get your yard looking its absolute best with custom landscaping solutions from Twin Oaks. Find us online at https://www.twinoakslandscape.biz/, visit us in Ann Arbor, MI at 4100 South Maple Road, or call us at (734) 213-6911.