June 2, 2022
Twin Oaks Landscape is excited to share that we recently hired someone who is well-versed in all things gardening! Kathy Squires was hired as an Assistant Designer and Sales Associate in early April and brings a new energy to the gardening aspect of everything we do at Twin Oaks Landscape. Kathy is described as "an artist trained as a scientist" and blends her artistic eye with her knowledge of landscape and plant design. With a passion for plants and a wealth of knowledge, Kathy is willing to take on any challenge.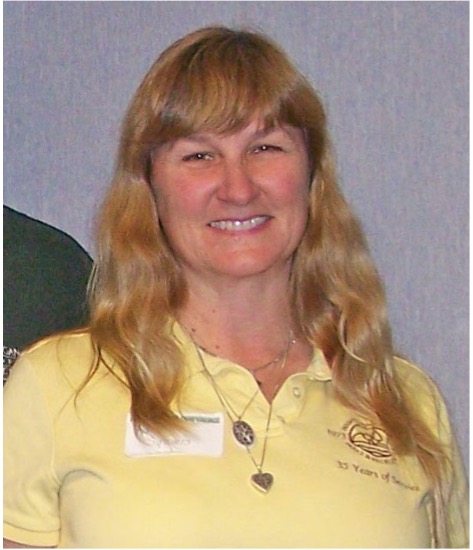 A Wealth of Experience
Kathy brings over 30 years of experience in both gardening and teaching gardening and design, and also has a Bachelors of Landscape Design with a Masters in Landscape Architecture. Her interests in all things plant related are vast, and her concentrations include horticulture, botany, plant biology, resource ecology management, design, and gardening. She has extensive training in Fine Arts, but her first career was an Analytical Chemist! Kathy truly understands how to blend art and science when creating her designs.
Ready to Do What it Takes
Kathy has an eye for garden design, but she doesn't stop with the idea. Kathy works hard at each and every project with a "do whatever it takes" spirit to create the garden magic she envisions. She not only designs the garden magic, she is willing to get her hands dirty – literally – and works to make it happen. She is always happy to get into the dirt and help  her visions come to fruition.
A Legacy of Gardening
In fact, you may even say that "gardening is in her blood". A long-ago ancestor came to America from France in the 1700s at the request of the royal family in France to help establish two of the first Botanical Gardens in the United States. At any early age Kathy was growing vegetables, herbs, and learning about companion planting. She has always had a love for all things green, both indoors and out.
Ready to Take on Ann Arbor Challenges with the Twin Oaks Team
When it comes to projects, Kathy has worked on too many impressive sites to highlight only one, but she is excited to tackle the challenges that come with the Ann Arbor soil and drainage issues homeowners know all too well. She knows how well Twin Oaks Landscape handles these challenges and is excited to bring her expertise to assist with additional solutions such as rain gardens.
A Passionate Artist
When she's not at work, Kathy still enjoys gardening! She also enjoys walking out in nature, visiting with friends and family, and exploring art. She has taught botany, gardening, and art classes while still creating on her own and with friends and family. Kathy has presented at many special programs for Earth Day and day camps for kids in the summers. Everyone who Kathy has worked with speaks highly of her creative eye, excellent work ethic, and passion for making things grow. Kathy says that she is never done learning and enjoys taking on new challenges and learning new things every day in her career.
We at Twin Oaks Landscape are thrilled to have an expert such as Kathy working with our Ann Arbor homeowners and helping them create beautiful solutions for the wet weather and soggy soil that help embrace the climate.
To discuss your landscape challenges, or ideas about how you'd like your outdoor spaces to look, contact us at Twin Oaks Landscape today!
"We recommend Twin Oaks to any entity looking for a full-service, talented, and responsive provider."
Therese Mahoney
Secretary/Treasurer of Doral Creek Condominium Association, Ann Arbor, Michigan