Five Ways to Efficiently Remove Leaves From Your Yard
Getting leaves off your lawn is a very important part of seasonal cleanup in Ann Arbor MI. Homes in the area are going to look much better when the leaves have been removed, and these five resources may be used to get leaves off your lawn during the year. Each of these five options will help make your property look lovely, and you may hire a lawn company to help you at any time.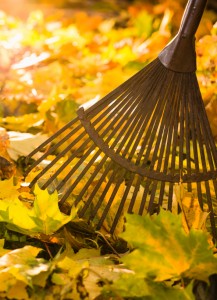 #1: Leaf Blowing
Leaf blowing will move all your leaves into a pile that allows your kids to play in the lawn, or you may bag the leaves once they are moved off your lawn. Raking may take too long for you, but using a leaf blower will speed up the process considerably. The lawn company can bring their own leaf blower, and they will create a gorgeous pile of leaves for your family to enjoy.
#2: Raking
The raking process can be therapeutic for some homeowners, and you must go out in the lawn and rake at least once a week to get all your leaves into the pile you want. You can drag the leaves across the lawn with your rake, and you can spend a few hours doing this in the lovely fall weather you get in Ann Arbor MI.
#3: Vacuuming
You may choose to use an industrial vacuum that will suck up all the leaves in your lawn, and you may bag these leaves once you have collected them all. These leaves will be easy to manage, and they will fill up a bag quickly. Leave the leaves on the curb for your trash company when they come every week, and you can get the leaves off the lawn faster than any other method.
#4: Mowing
A lawnmower will shred all the leaves on your lawn, and a vacuum bag on the mower will collect them all while you are mowing. Mowing and handling the leaves at the same time will make your life much simpler, and you can leave some leaves on the land that will act as a sort of compost. A professional lawn company has mowers that use these vacuum bags, and this process can be done once a week to rid the property of leaves.
#5: Remove The Trees
You may need to remove trees from your property that make too many leaves, and you can avoid problems with leaves on your land when the trees are gone. Trees that bear many leaves every year could be diseased, and you can avoid issues with the trees if you simply have them removed. The lawn company can call in a partner to remove the trees, and you will avoid the torrent of leaves that comes through every year.
These five techniques will help you get leaves off your lawn, and you can make your seasonal cleanup an enjoyable experience. Your lawn will look better, and you can a avoid the unsightly appearance of all the leaves that seem to pile up every fall.
Get your yard looking its absolute best with custom landscaping solutions from Twin Oaks. Find us online at https://www.twinoakslandscape.biz/, visit us in Ann Arbor, MI at 4100 South Maple Road, or call us at (734) 213-6911.