April 6, 2014
At Twin Oaks we always are on the lookout for drainage problems before we start a landscape project. This should be one of the first considerations that are made, because if overlooked it can create a more costly fix in the future.  Improper drainage can cause water in the basement, flooded areas of the yard and even safety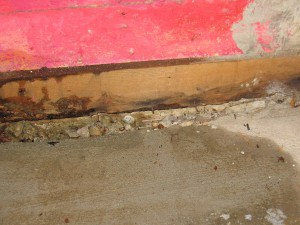 hazards.  The most common fixes may include re-grading of the lawn, and tying in the downspouts and sump pump exists to be taken underground and away from the home.
We are always trying to give you a solution that will last as long as possible,and the way we install our drainage is no exception.  The standard in the landscape industry is to install perforated pipe that is enclosed with fabric and stone.  While this method is effective for several years, over time deposits build up through the perforations, and eventually they become clogged with debris, or crushed. To give our clients a longer term solution, we choose to use Schedule 38PVC pipe that will last indefinitely, and provide better value over time.
In addition to these standard practices, we use a civil engineer for more in depth projects such as drainage ditches and retention ponds, and we also offer storm water management packages for Homeowner's Associations and commercial locations in the Ann Arbor area.
"We recommend Twin Oaks to any entity looking for a full-service, talented, and responsive provider."
Therese Mahoney
Secretary/Treasurer of Doral Creek Condominium Association, Ann Arbor, Michigan