December 20, 2014
During the winter season and even on fringe months in the fall and spring, snowfall is common. Snow can accumulate to more than a few inches in a short period of time during a major storm. Even when snowfall is light, accumulation can build up if it is not removed quickly. Snow accumulation can result in damage to your landscaping features and even to your home. It can also create an unsafe condition for pedestrians on your property, and it may interfere with your ability to access your vehicle. Clearly, you need to find a convenient way to remove snow as it falls onto your property.
Through Your Own Efforts
There are essentially two main ways that you can deal with snow buildup in your yard. You can either remove the snow on your own, or yo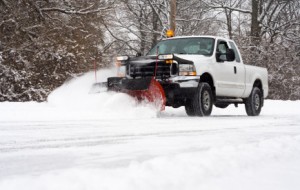 u can employee the services of a contractor. When you remove snow on your own, you may save a few dollars. However, in exchange for saving a small amount of money, you will be required to devote your time and energy regularly to this tedious outdoor task throughout the winter months. Removing snow from your yard can be quite a chore even when you have a small yard, and you may consider attaching a scoop or shovel to a riding lawn mower to get the job done faster. If you do not own a riding lawn mower, however, your only option is to spend hours manually removing the snow each time it falls into your property. Keep in mind that you may need to remove it from tree limbs, bushes and even your roof to keep the property safe and in great condition.
Using Contractor Services
Some people may enjoy spending hours outside in the cold shoveling snow, but most may prefer to spend their time doing more enjoyable activities. For example, you may want to spend time indoors reading a book or watching TV. You may be required to run off to work early in the morning, and you may not have time to devote to shoveling your yard as much as it truly requires. While shoveling snow may be one option, the fact is that it is generally not the most convenient or preferred option. Another idea to consider is to outside the task to a contractor. A landscaping firm may be able to remove snow from:
Your driveway, patios and walkways
Your lawn and garden areas
Your roof and gutters
Through the efforts of a skilled landscaping firm, you can enjoy more free time during the winter, and you will not be required to spend hours outdoors on cold days. Landscaping services may be available with regular service, such as with a weekly or bi-weekly plan. They may also be available upon request. You can contact a landscaping firm today to learn more about the options that may be available to you, and this is a great way to keep your property in good condition despite the cold weather outdoors.
"We recommend Twin Oaks to any entity looking for a full-service, talented, and responsive provider."
Therese Mahoney
Secretary/Treasurer of Doral Creek Condominium Association, Ann Arbor, Michigan