September 8, 2015
For 2015, seasonal compost collection began Monday, March 30 through Friday, Dec. 4​, with weekly pickups.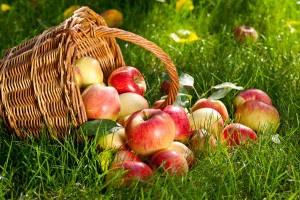 Acceptable compostable materials include the following:
Plate scrapings (including meat and bones), fruits, vegetables​ and other food waste*
​Bamboo dinnerware*
Grass clippings*
​Properly​-contained leaves
Garden pruning's, crab apples, garden surplus, etc.
Unpainted, untreated lumber (cart lid must close)
Brush
Weeds
Undecorated and cut up Christmas trees
Halloween pumpkins
​Tree branches up to 6 inches in diameter
*These items are only accepted in compost carts in order to avoid attracting wildlife, or creating odors and unsafe conditions of wet, overweight, broken bags at the curb. Items placed in compost carts do not need to be bagged or bundled.​
Unacceptable compostable materials
Do not place the following items in compost carts or paper yard waste bags:
Refuse
Sawdust​
Rocks, stones or gravel
Branches over 6 inches in diameter or over 4 feet in length
Painted wood
Treated lumber
Plastic bags or containers
Kitty litter or dog droppings
Diapers​
SOURCE:  http://www.a2gov.org/departments/field-operations/trash-recycling/Pages/Compost.aspx
"We recommend Twin Oaks to any entity looking for a full-service, talented, and responsive provider."
Therese Mahoney
Secretary/Treasurer of Doral Creek Condominium Association, Ann Arbor, Michigan