Complete Tree Removal in Ann Arbor
If you visit the Ann Arbor Michigan area, the area offers some of the most beautiful natural views of the outdoors on earth. The beauty of the landscape is enhanced by the diversity of the foliage that you see, including the different kinds of trees. For homeowners however, sometimes these trees become a problem on their property and the landscaping will need the services of tree removal in Ann Arbor, Michigan.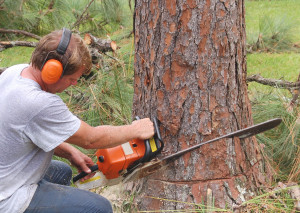 EXPERIENCE
Landscaping teams should consist of qualified and knowledgeable arborists that are devoted to all of your removal needs. Tree removal in Ann Arbor Michigan is a team of certified arborists focused on the complete removal of your unwanted trees using state of the art methods of removal. We have the experience and the know how to get unwanted trees out of your way quickly and efficiently.
WHY YOU NEED TREE REMOVAL
There are many reasons why a homeowner may need a tree removed when living in Ann Arbor Michigan. Often times, trees are planted in the early stages of development and they outgrow the area that they were given. Cases of trees interfering with the foundations of homes and the functioning of septic systems have made the removal a necessity. Perhaps you are building a new home and need an area cleared of large trees for a proper foundation, a particular view, or to abide by building regulations.
BENEFITS OF TREE REMOVAL
There are benefits when removing unwanted trees in Ann Arbor, Michigan. The removal of trees that are too close to structures such as a home or barn, will assure that the root system is not going to grow under the structure and cause interior problems in the building or the foundation. Tree roots under buildings can cause the concrete to bulge up and break. Roots growing into septic lines can cause septic malfunction. These are costly repairs for any homeowner to have to cover. Another benefit of removing trees is to enhance the view of the property for the homeowner without a large stump as a reminder. Our team will eliminate the entire tree including the stump so that there is not a trace of it left.
REPUTATION
When hiring a company to tackle your task of removing your unwanted trees in Michigan, our company has a proven record of accomplishment of accomplishments and a highly regarded and reputable standing. The homeowner can rest assured that our company in Ann Arbor is fully insured and licensed. With impeccable customer references, our Ann Arbor company offers the highest of quality work, as well as the most competitive prices to the Michigan area.
If you have problem trees on your property, call the specialists dealing with tree removal in Ann Arbor to eliminate them once and for all. Whether your needs involve removing trees from around structures or clearing out areas for new construction, our team of professional and specialized arborists will give you the highest standard of work at the most reasonable prices in Ann Arbor, Michigan.
Get your yard looking its absolute best with custom landscaping solutions from Twin Oaks. Find us online at https://www.twinoakslandscape.biz/, visit us in Ann Arbor, MI at 4100 South Maple Road, or call us at (734) 213-6911.