May 23, 2014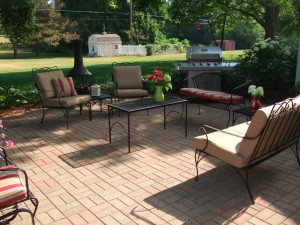 You deserve to have a beautiful home to enjoy, and that includes creating an attractive outdoor living space. In the cooler climate of Ann Arbor, Michigan, you can still have a beautiful garden and an outdoor area that makes you proud. When it comes to creating your new patio our front porch, there are no hard and fast rules. However, there are a few important features that you might want to consider. With a professional team by your side, you can rest easy knowing that your new space will be a beautiful reflection of your style and will suit your needs perfectly.
Personalization is Everything
Your Ann Arbor home should reflect your style and personality, and that includes the outdoor areas. That's why it's important to focus on customized services. If you love the feeling of the sun on your skin, then you'll want to leave at least part of the area open. If you love sitting outside during the storm and watching the rain fall, then it's important to add a space that will keep you dry and protected. Whether you love flowers or want to go with low-maintenance landscaping, it's important to work with a company that will listen to your needs and create an outdoor space that suits your lifestyle.
It will Effect Home Value
There is no doubt that your new outdoor living area will have an impact on the value of your home. A space that's well-planned and functional will increase the value of your home far more than an area that looks like an afterthought. This is why it's important to carefully plan the space and consider all of the angles.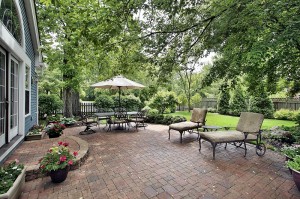 Hardscaping Matters
Whether you add a warm and cozy fireplace or go with a modern outdoor kitchen, the fixtures you add to your patio will make a big difference in how this space is used. In addition to adding a level surface for tables and chairs, you may also want storage benches, attractive shelving or pergolas for shade. The fixtures that are added today will make a big difference in how much pleasure you get out of the space tomorrow. Here are just a few elegant features you might want to add to your new outdoor living room:
• A fireplace or fire pit
• An arbor, pergola or gazebo
• Raised benches for seating
• A decorative wall for privacy and shade
• Stone walkways to connect different areas
Comfort is Key
You want the outdoor living space to be as comfortable as indoor areas. Adding curtains for shade, fans to move the air and comfortable furniture will make the space more appealing. Add color and texture with bright flowers and beautiful landscaping. With the right finishing touches, you'll look forward to spending time in your outdoor space even after a long day at work.
Take your Ann Arbor, Michigan, home to a new level by investing in the outdoor areas. It experienced landscaper can help you develop a patio or front porch that is inviting, comfortable and attractive. Make this investment in your home to increase your property value or effectively expand your living space.
"We recommend Twin Oaks to any entity looking for a full-service, talented, and responsive provider."
Therese Mahoney
Secretary/Treasurer of Doral Creek Condominium Association, Ann Arbor, Michigan