May 19, 2016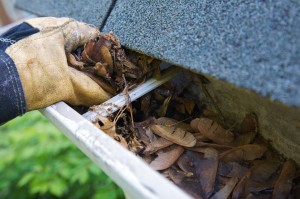 Ann Arbor MI is a city that receives snow in the winter and rain throughout the year. Naturally, this kind of weather is hard on roofs, gutters and downspouts. In addition to the weather, a drainage system can become cluttered with leaves,twigs and other debris throughout the year.
A roof drainage system can also become worn out over time and is usually the last thing a person looks at for replacement. However, there are obvious signs that there is a problem with your gutter system.
These include:
• Landscape damage
• Foundation cracks
• Sunken driveways
• Water overflow during a rainstorm
• Mold occurring on water soaked walls
Over time, this can cause a great deal of expense in damage repairs.
A wide range of materials are available when it comes to a gutter system. Prices vary from around $3 per foot for vinyl to $20 for wood. When making a choice it is important to look at the history of the material and consider how it best suits your situation.
Gutter Materials:
• Aluminum – never rusts
• Galvanized Steel – economical
• Vinyl – cheapest but can become brittle in heat or cold weather
• Copper-does not rust, most expensive
• Wood-not recommended
Gutter systems are available in sectional and seamless types. The seamless type is recommended as the sectionals have a tendency to develop leaks at the seams. Seamless models must be cut to lengths to fit your roof so must be installed by a contractor.
In addition to types, gutters also come in different shapes (U and K) and sizes. These are called profiles. Sizes are varied and come in rectangular or round pipes. In areas of heavy rainfall, units as large as 6″ can be used. This size requires a 3″x4″ downspout. The choice of the size of the gutter and downspouts, that are appropriate for your particular situation, should be discussed with an expert on the subject. They will be acquainted with the type of weather involved as well as what will best suit your building.
Fortunately, it is often possible to select a gutter system that will fit with the color of your home or business. Aluminum and steel models have more than 25 different colors available. Copper comes unpainted and vinyl is available in white or brown.
Many people have found the installation of a gutter guard is very effective. These are permanently attached over gutters to have better control over constantly having to clean. These guards vary and include Solid Cover with Side Slots, Mesh or Screen, Foam, Snap-in, Integral and Guards that Lay.  Having the right gutter system can make a world of difference in time, labor and expense.
"We recommend Twin Oaks to any entity looking for a full-service, talented, and responsive provider."
Therese Mahoney
Secretary/Treasurer of Doral Creek Condominium Association, Ann Arbor, Michigan