January 23, 2015
For those who ar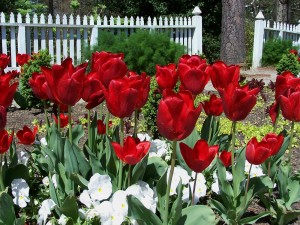 e living in Michigan, the winters can be incredibly harsh. Not only are you dealing with the ice and snow that naturally comes with winter, but the spring cleanup can be a true nightmare if it was a particularly harsh season. During winter storms, the heavy snow can put a lot of weight on branches and limbs of trees. The branches can easily snap and break, falling to the ground to be cleaned up when the frost thaws. Having professional landscapers do the heavy spring yard cleanup for you saves you time and enables you home to retain its outdoor aesthetic value.
The Benefits of Cleaning Up Your Yard After the Winter
Because the winters in Michigan can be pretty harsh, there are a lot of problems that can arise for those who are looking at their yard come springtime. You might notice a ton of branches laying on the ground that are too large to carry yourself. You might have a lot of damage done to your lawnbecause of the excess amount of melting salt you used on the driveway. Here are just some reasons why you might want to consider cleaning up your yard after the wintertime, and hiring a landscaper to do it all for you.
1.Increase Curb Appeal
Cleaning up your yard after a harsh winter will help your home to look better. This is essential for those who are planning to sell their houses come the spring and summer months.
2. Save Time and Effort with Experts' Help
Having the winter debris cleared away by a professional saves you a lot of back-breaking work. Landscapers have heavy equipment specifically designed for cutting and carrying large branches, and they can get the work done a lot quicker than you could.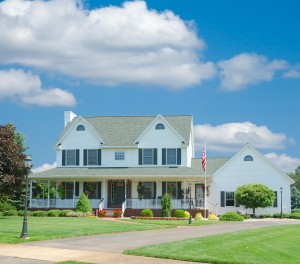 3. Get Rid of Damage Left by Salt and Ice
A professional landscaper can get your lawn back to its former glory, especially if it has been destroyed by melting salt used on the driveway. They can use grass seed, artificial turf and a variety of other products to get the lawn looking its best.
4. Have a Chance to Examine Any Damage
Cleaning up your yard after winter has passed will enable you or the landscaping company to notice any damage that happened during the winter. Because most people avoid inspecting the foundation and exterior of the house when there is a lot of snow on the ground, springtime makes the perfect time for this type of inspection to be done.
Having your yard looking beautiful even after a harsh winter will bring aesthetic value and curb appeal to your house. It will also make the property you own a lot safer for you to walk around, especially if there had been a lot of fallen branches during the winter months. Your professional landscapers can assist you in cleaning up your Michigan home's yard, and they will do all of the heavy work for you. The key is to start the cleanup as soon as the snow has cleared and the thaw is underway so that you are able to have a yard that's gorgeous for spring, summer and fall.
"We recommend Twin Oaks to any entity looking for a full-service, talented, and responsive provider."
Therese Mahoney
Secretary/Treasurer of Doral Creek Condominium Association, Ann Arbor, Michigan