March 1, 2015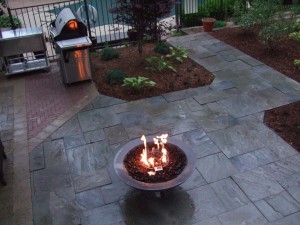 After experiencing another Michigan winter, many homeowners are ready for milder temperatures and spending time outside. However, while spring is on its way, the temperatures are still chilly. Fortunately, if you can't stand being cooped up inside any longer, a firepit can help you enjoy the outdoors without being hindered by the cold. If you're not the handy sort, don't worry. Most firepits are easy to maintain and require no significant work to install. Furthermore, many are even portable and you can even cook in them like a campfire or fireplace. If you want to add an outdoor firepit for your Ann Arbor Michigan yard, here is a brief guide that can help.
Choose Your Style
Firepits are available in a huge array of styles. The most popular models are those with a fire bowl and ones with a design similar to a low table. If you want to be able to move your firepit around, you'll likely find bowl types to be easiest to manage. However, if you have ample space in your yard and want to create a warm, cozy hideaway, a table pit may be a better option for you.
Get The Right Dimensions
On average, most outdoor firepits measure between 20 and 45 inches across. The smallest firepits are typically in the 20 to 25 inch range, whereas the biggest can be in the neighborhood of 40 and 45 inches. The majority of the smaller firepits are bowl types, which are ideal for use on a patio or deck.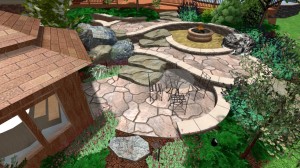 Choose Your Fuel
Most firepits rely on one of two main fuel sources; propane or wood. Before you choose a pit, you must decide which fuel source is more practical. Here are some benefits to consider with each:
Wood
Smells like a real campfire
Can sometimes be acquired for free
More environmentally friendly
Produces more heat than propane
Propane
Efficient
Cleaner-burning flame for cooking
Less bothersome smoke
No flying embers
Easy to get started and put out
Both of these fuel sources have their advantages and drawbacks. By choosing the one that best fits with your needs, you can ensure that you get the most out of your firepit.
Consider The M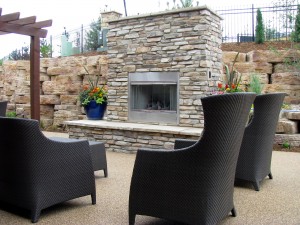 aterials
Materials will also affect the type of firepit you choose for your Ann Arbor Michigan yard. These most commonly consist of stainless steel, stone, copper and tile. Stone firepits are extremely heavy and are recommended for stationary use. Stainless steel pits, although expensive and rather heavy, resist corrosion and are easy to clean. Like stone, tile is heat-proof and provides a lovely accent to your firepit. Pits made from copper are the most standard construction. These are lighter-weight, pleasing to the eye and can withstand weather exposure very well.
Buying Accessories
Depending on how you plan to use your outdoor firepit, you may want to consider investing in a few accessories. A vinyl cover will help keep the elements ay bay when you're not using the pit, extending its life. Grill grates are a must if you want to do any cooking on it, and a sturdy screen can control flying embers.
Taking Precautions
Finally, it's important to consider the safest use of your firepit. Be sure not to place it near a wall, deck or other flammable objects, and only place it on a level surface. The safest places to put your firepit include dirt, stone, concrete or gravel, which are impervious to heat and flame.
Keep your lawn looking beautiful with maintenance services from Twin Oaks Landscape.
Find us online at https://www.twinoakslandscape.biz/, visit us in Ann Arbor, MI at 4100 South Maple Road, or call us at (734) 213-6911.
"We recommend Twin Oaks to any entity looking for a full-service, talented, and responsive provider."
Therese Mahoney
Secretary/Treasurer of Doral Creek Condominium Association, Ann Arbor, Michigan