Choosing Between Irrigation Systems for Your Home
If you have a property and are looking into an irrigation system, you might be wondering which is best to suit your needs. It really comes down to what you are trying to do and how big your operation is. There are several types of irrigation system that you might want to consider implementing into your property.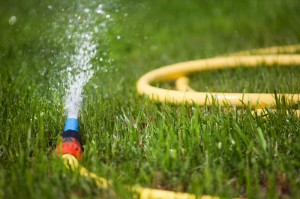 Above the Ground Systems
* If you have a small parcel of land that you are trying to use to grow your own crops, or if you are trying to grow a small amount of grapes for wine or something of that nature, you might want to go with a smaller system that is not as invasive in the form of an above the ground drainage system. These usually involve rows that are built into the ground that control the amount of water that the plants have accessible.
Underground Systems
*On the other hand, if you have a large property and are looking into putting in a large system, you might want to consider an underground system, which involves putting in a draining system that is well below the surface of the ground. This allows you to control a large volume of crops and determine how much water they will receive. Most major crops that you will see on the highway use this type of system and if you are trying to put in a large operation, you might seriously want to consider putting in one of these types of irrigation systems.
* Unless you have worked put in a variety of these irrigation systems in the past, it is always advisable to hire a professional company, who can come in and deliver a high quality job. The last thing you want is to put in an irrigation system that does not function properly, as it will cost you a ton of money in the long run.
* The best course of action is to contact several companies that can assess your property and discuss what you want to put in, as they will be the best source to advise you on what you're best options are. After talking to several companies, you should be able to get a handful of estimates and also look up the various reviews and ratings, which should show what other customers have thought about their services.
Hiring a Company
* This should help you pick out a company that is reputable and is likely to do a good job on your property. You can find these companies by doing a simple internet search. For example, you can type in "Installing irrigation systems in Ann Arbor MI", if you happen to live in the Ann Arbor MI area.
* This is applicable to any place that you might live, and you should look up the various companies reviews before you hire a company. Keep in mind that an irrigation system can make a great deal of difference in the overall turnout of your crops, so you should definitely look into getting yourself an advanced system if you want the best results possible.
Get your yard looking its absolute best with custom landscaping solutions from Twin Oaks. Find us online at https://www.twinoakslandscape.biz/, visit us in Ann Arbor, MI at 4100 South Maple Road, or call us at (734) 213-6911.