November 7, 2015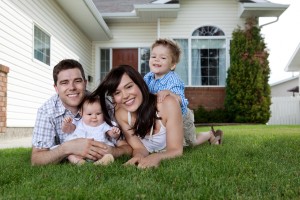 Kids get amazing benefits from playing outdoors, but there are often hidden hazards in the landscape. Here are ways to make your Ann Arbor MI yard safer for your kids while keeping it beautiful.
Plants to Avoid
Young children like to experiment and learn about their world through sight, smell and taste. Unfortunately, the latter sometimes leads to accidental poisonings. Even if you warn a child not to taste-test plants, this doesn't mean testing won't occur. Check the toxicity of any plant you want to put in your yard. Some common plants and flowers to avoid include:
• Rhododendron
• Lily of the Valley
• Hydrangea
• Foxglove
• Annual Periwinkle
The following plants are safer alternatives:
• Tulips
• Zinnia
• Snapdragon
• Rose of Sharon
• Rose
Fencing
A fenced play area is always a good idea no matter if you live in the middle of Ann Arbor MI or you live on the outskirts with less traffic. Wood or vinyl privacy fencing is often a good choice because there are few to no sharp edges and few places for little fingers to get trapped or pinched.
If you don't want privacy fencing, consider wood picket fencing that has blunt, sloping top edges or chain link that is covered at the top by plastic tubing. Avoid pointy fencing that could injure a child if he or she tried to climb over it.
As children play, they can become distracted. This is why fencing is important for school-age children and not just toddlers. Fencing makes the child pause and think twice before running out into the street after a wayward ball, for example. It is also essential if your yard backs up to a steep berm or other hazards you need to keep the child away from.
Using Hedges
If you enjoy the appearance of hedges, use tall ones in addition to, or instead of, fences to help establish the safety perimeter of the play space. The best kinds of hedges for this purpose are those with tightly growing foliage, like Cheyenne Privet or American Holly.
Water Feature Safety
Children in the upper elementary grades can usually be trusted around shallow garden ponds. However, avoid using these in your landscape if you have toddlers, or install the water feature in a fenced area that is inaccessible to the child. Another option is to install a tall fountain of a height beyond the toddler's reach.
Preventing Falls
You won't be able to completely prevent your child from falling, but you can take landscaping measures that reduce the risk. For walkways and patios, avoid using materials that become slick when wet such as varnished wood planks, smooth stone or glazed ceramic tile. Instead, use materials that provide traction, such as textured stone, tile, concrete or resin. For paths in plays areas, use soft mulch for both traction and a soft landing surface in case a child does trip and fall.
Landscaping the Ground beneath Play equipment
Grass is soft, but it won't last long in these play areas. Sand or wood mulch are two options to consider. Both cushion falls better than dirt, which compacts beneath foot traffic.
While there is no sure way to prevent cuts, scrapes and bruises during play, after taking these landscaping steps you will have at least reduced some of the worst hazards. Once you have installed the right fencing and other features, just be sure to keep it maintained so that new hazards do not appear.
Get your yard looking its absolute best with custom landscaping solutions from Twin Oaks. Find us online at https://www.twinoakslandscape.biz/, visit us in Ann Arbor, MI at 4100 South Maple Road, or call us at (734) 213-6911.
"We recommend Twin Oaks to any entity looking for a full-service, talented, and responsive provider."
Therese Mahoney
Secretary/Treasurer of Doral Creek Condominium Association, Ann Arbor, Michigan