July 9, 2015
A beautifully landscaped home is the focal point of any neighborhood. A well-landscaped yard shows your neighbors that you care about your community.
Many homeowners enjoy the look and feel of colorful plants and flowers in a well-designed yard. One of the most important parts of landscape design is softscapes. Softscapes are the living parts of the landscape design. This includes trees, soil, plants, strubs, turf, vines and flowers.
When designing the landscape of your yard in Ann Arbor MI, it is important to select items that will endure through the winter season. In order to effectively do this, the design must be carefully considered and planned.
The benefits of softscaping include:
Adds to the aesthetic feel of the yard.
Increases the home's energy efficiency.
Enables homeowners to have privacy when they are outside.
Provides increased enjoyment of the yard.
As you are working with a reputable landscaping service to plan your project, there are things that need to be considered before any softscaping project begins.
Location and Square Footage of Your Yard
Different sized yards have varying softscaping requirements. Smaller yards require a different layout than a larger yard. If your yard is small, it will requi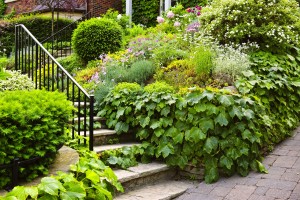 re a layout that maximizes its features while providing space for movement.
In addition to space, you must take into consideration the terrain of your yard. Yards that have rocky or dry soil require plants that will thrive in those conditions.
Select Plants That Will Endure
It is important for the end-result of your landscaping project to result in beauty. However, it is more important for your trees and flowers to survive past the first frost in Ann Arbor MI. If plants do not endure weather conditions, then you will have wasted thousands of dollars. Your region's weather conditions and temperatures must be compatible with the plants you choose.
Provide Regular Maintenance
Designing and creating the landscape is the easiest part of the project. The most difficult part is the maintenance. If you want your softscaping project to survive through the winter, then you must make it a priority to take care of it properly.
The first few weeks after new items are planted is the most sensitive time. During this period, it is likely that they will wither and die if they are neglected. Select the proper treatments, watering schedules and fertilizers for your softscaping.
Proactively Take Care of Problems
Whether there is a presence of pests or drying plants, problems may arise. If there is a problem, take care of it as soon as it occurs. Find a knowledgeable landscaping service that can help you maintain your project. When caring for your softscaping project, time is of the essence.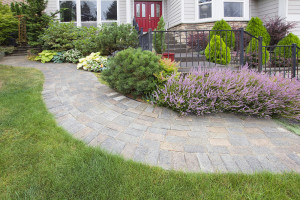 There is nothing quite as breath-taking as a softscaping design project that is meticulously planted. Proper elements add character and elegance to a yard. By implementing the proper softscaping techniques, your design can last through the winter season.
Get your yard looking its absolute best with custom landscaping solutions from Twin Oaks. Find us online at https://www.twinoakslandscape.biz/, visit us in Ann Arbor, MI at 4100 South Maple Road, or call us at (734) 213-6911.
"We recommend Twin Oaks to any entity looking for a full-service, talented, and responsive provider."
Therese Mahoney
Secretary/Treasurer of Doral Creek Condominium Association, Ann Arbor, Michigan