April 1, 2016
Brick paved walkways can improve the appearance of almost any home and property. Unlike concrete walkways that may be more costly to install and maintain, brick paving provides a cost-effective way to improve your landscaping and create a more attractive property. Unpaved walkways may be subject to more widespread soil erosion or cause problems when it rains or snows. Brick pavers can provide Ann Arbor MI property owners with a durable an attractive pathway that leads straight to their home's entrance.
One: Reduced Soil Erosion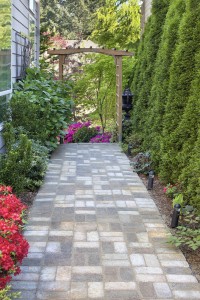 Walking back and forth on the same patch of ground can greatly speed the process of soil erosion. Over time, unpaved walkways may loose elevation and become far more subject to flooding and pooling water. Having an unpaved pathway too close to a flower bed or other landscaping feature can lead to any number of issues and problems.
Two: Enhanced Curb Appeal
The more rustic look of a brick paved walkway can greatly enhance the curb appeal of a home. Unlike concrete walkways that may be too drab or featureless, professional brick pavers can provide a wide range of material options that may be better suited to tastes and style of a particular homeowner.
Three: Improved Property Value
Landscaping improvements are a proven and effective way to increase the market value of a home. Cost-effective additions, like a brick-paced walkway, can often pay for themselves when it comes time to sell a home or investment property. Even a relatively small walkway can have a big impact on the value of a home.
Four: Protect Your Home's Interior
Unpaved walkways can make it far more difficult to maintain a clean and attractive interior. Brick-paved walkways can help to protect a home's interior by ensuring residents and visitors are less likely to track any of the following substances indoors:
A brick walkway is a great way to ensure that everyday cleaning, landscaping efforts and other property maintenance efforts can be performed with greater ease.
Five: Brick Offers Greater Durability for Lower Cost
Maintaining or repairing a brick walkway can be done more simply and with less overall cost than would be possible with materials like cement or concrete. Repairing a solid-surface walkway that has suffered a crack can be a costly ordeal that homeowners would just as soon avoid.
Professional Installation
For homeowners in Ann Arbor MI, doing business with the right brick pavers can be an important concern. Doing business with the wrong paver could limit the available materials selection, lead to unnecessary costs or find property owners forced to make due with results that are less than satisfying. When it comes to finding cost-effective home improvement projects and landscaping additions that will make a bigger difference, it pays to do business with the best. Professional installation offers an easier way to upgrade your home's exterior and enjoy the added beauty and convenience that only a paved walkway is able to provide.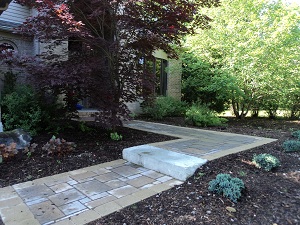 Get your yard looking its absolute best with custom landscaping solutions from Twin Oaks. Find us online at https://www.twinoakslandscape.biz/, visit us in Ann Arbor, MI at 4100 South Maple Road, or call us at (734) 213-6911.
"We recommend Twin Oaks to any entity looking for a full-service, talented, and responsive provider."
Therese Mahoney
Secretary/Treasurer of Doral Creek Condominium Association, Ann Arbor, Michigan