December 18, 2015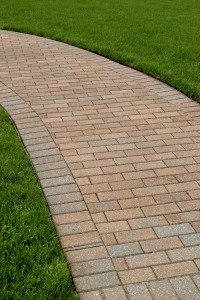 Winters in Ann Arbor MI often endure 45 to 50 inches of snow each season. Snow, ice and sleet can affect landscapes and hardscapes adversely. There are several types of hardscaping materials that can survive winter most effectively. In order of durability, these include:
. Precast pavers
. Concrete
. Asphalt
It may be surprising that today's precast pavers are the most durable hardscaping material. Durable pavers meet the ASTM C936 / C936M – 09 standard specifications for concrete aggregates, light-weight masonry aggregates and interlocking pavers. The ASTM standard proves customers with insurance that their hardscaping materials are highest quality, durable and will perform according to the manufacturer's warranty. The more buyers of hardscaping materials know and understand about the quality and standards; it is easier to make educated choices of which materials are best for Ann Arbor MI temperatures and winter storm events.
How to Choose the Most Effective Hardscape Material
Most hardscapes are comprised of sidewalks, walkways, retaining walls and garden ornaments of hard cast aggregates. Sidewalks and areas like walkways that receive heavy foot traffic can be damaged by snow shoveling and de-icing with harsh salts and de-icing chemicals.
One of the reasons interlocking pavers are so durable is their flexibility. Unlike concrete or asphalt, pavers endure the cycles of freezing and thawing without damage due to the shifting of pavers that protects them from cracking and damage. Because pavers tend to shift with the natural movement of soil, they are able to avoid the kind of rigidity that causes cracks in asphalt and concrete.
The Interlocking Concrete Pavement Institute (ICPI) Technical Committee, located in Virginia, has cited several advantageous features of pavers over concrete that's of the ready mix type. These advantages include:
1. Pavers have a lower variation of the properties of the material of manufacturer. This helps eliminate over-finishing of the surface of the material. Pavers are designed and created for production in higher controlled manufacturing processes and plants.
2. Pavers have a lower water to cement ratio, lower compaction and vibration of the manufacturing process. This eliminates over-watering and also increases aggregate to cement contact.
3. Pavers can be installed successfully in cold weather due to "curing" prior to the completion of the manufacturing process. For residents of Ann Arbor, this is a big consideration, given the severity of winters in this region of the country.
To choose the most effective hardscape materials, consult with a licensed, professional landscaping expert. These landscaping technicians possess a broad range of knowledge of materials for landscaping and hardscaping uses. In addition, a hardscaping expert provides highest quality installation of hardscape materials that will endure through the severe winters and unusually hot summers. The extremes of severe winters and high temperatures in summer are the cause of wear on concrete and asphalt. When winter de-icing is part of the cycle of wear, the overall value of interlocking pavers compared to concrete and asphalt show that high quality interlocking pavers are strong enough to survive Ann Arbor winters most effectively.
Get your yard looking its absolute best with custom landscaping solutions from Twin Oaks. Find us online at https://www.twinoakslandscape.biz/, visit us in Ann Arbor, MI at 4100 South Maple Road, or call us at (734) 213-6911.
"We recommend Twin Oaks to any entity looking for a full-service, talented, and responsive provider."
Therese Mahoney
Secretary/Treasurer of Doral Creek Condominium Association, Ann Arbor, Michigan