Are You in Need of a Professional Tree Care Service?
Trees make your home a more beautiful place. Though trees add value and charm to any piece of real estate, they do require proper care and maintenance. While is true that homeowners can provide some basic tree maintenance, there are other tasks that need to be left to the tree care professionals. Ann Arbor MI arborists can assist homeowners to ensure the health of their trees.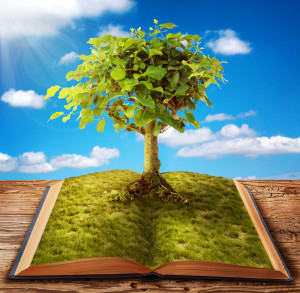 Tree trimming is a task that needs to be completed routinely to ensure the health of one's trees. This task can be dangerous and though many homeowners try to do this task on their own, they often find that they are in over their heads.
Tree professionals are experts at:
Pruning trees to ensure strength
Pest removal
A professional arborist can identify pests and diseases. Arborists can also prune trees to ensure a tree's optimal strength. Sometimes homeowners begin to hack away at a trees branches unaware that they are actually compromising the strength of the tree. Hiring a professional ultimately saves time, money and the tree itself.
Tree experts can also perform the tasks of:
woodchipping
firewood cutting
Wood chipping and firewood cutting can also be performed by tree care professionals. It is true that wood chips are quite suitable for landscaping and can add much to a yard's appeal. However, wood chipping machines are cumbersome and dangerous and need to be operated by professionals. In an afternoon, professionals can bring the wood chipper to your home, chip the lumber and leave you an ample supply of wood chips for your flower beds and other landscaping needs. It is also quite enjoyable to curl up by the fireplace during chilly winter months, but most people do not know how to properly chop their own firewood. This service can be provided for a reasonable fee, leaving your family plenty of time to curl up to the fire and make memories as you bask in it's warmth.
There are other tasks that are so dangerous a homeowner should not even consider taking them on alone. Storms can rip through your yard and damage your trees. A tree that has fallen near a power line or a building must always be dealt with by a professional. An amateur would be moving the tree at a great risk, but a professional can remove the tree without any risk to ensure that there is no element of danger.
Stump removal is another task that professionals can perform in a seamless manner. An unattended stump can become a home to pests and can look unsightly in your yard. However, a stump can prove to be difficult for a homeowner to remove on their own. A tree service can ensure that the stump is removed in a quick and efficient manner.
It is important that homeowners take the best course of action when it comes to maintaining and caring for their trees. Residents of Ann Arbor MI should call a tree expert to ensure that their trees are healthy will provide beauty for many years to come.
Get your yard looking its absolute best with custom landscaping solutions from Twin Oaks. Find us online at https://www.twinoakslandscape.biz/, visit us in Ann Arbor, MI at 4100 South Maple Road, or call us at (734) 213-6911.