Ann Arbor, Michigan Lawn Care Maintenance Professionals
Want To Own A Perfect Lawn But Don't Know Where To Start?
We all want to own the perfect lawn but don't really know where to start and who to contact. Having a nice looking lawn can make or break the overall look your neighbors have of your home. First impressions are everything and the first thing anyone sees when they visit your home is your lawn and how it's displayed. Having a perfect looking lawn requires a little more than the conventional maintenance, and can be achieved simply by contacting Chelsea Michigan Lawn Care Maintenance to get the job done for you.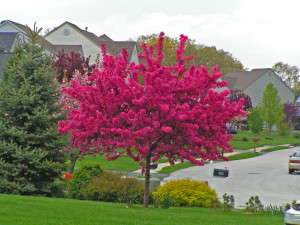 Taking care of your lawn is a very important factor in having the perfect yard. The results achieved by hiring the right professionals are always worth it, and there are two ways a lawn can stand out in a way that appeals to the client and everyone who gets to see the final work.
1. The Cosmetic Aspect of Lawn Adjustment and Maintenance
An over-grown lawn can look bad for many reasons, and the most important reason is that it can make the property look raggedy. Getting your lawn cut on a routine schedule can keep the property looking appealing while keeping the grass healthy and weed-free. A regular lawn cut will keep the grass even which gives the perfect look to your house making everyone who sees it admire the work. Pests that attack the grass and make it look dead can be avoided by a constant maintenance lawn work and a regular cut. Debris can accumulate very quickly on an untended lawn so getting it cut every couple of weeks will clear up all the build up keeping your grass looking stable and clean.
2. The Health Aspect of Lawn Adjustment On A Regular Basis
The grass on your lawn absorbs dirt and clutter just like anything else in the world. Unless a regular clean up is done, the grass can begin to look dead making your home's entrance gloomy and dull. Resources that the grass uses to grow must be directly absorbed by the grass, and having too much clutter and debris on the grass surface can block all the healthy nutrients that a lawn uses to grow in a healthy way. After every regular grass cut, the color and length of the grass improves giving the owner a fresh green looking lawn.
Besides the cosmetic and healthy aspects of using Chelsea Michigan lawn care maintenance professionals, fertilizers and weeding are very important for a lawn's overall look. Lawn care specialists are used to bringing the life to any grass they work on by applying the routinely harvests and cuts. Creating a path or a design by keeping your lawn in top shape is easily achievable with a healthy grass. The soil may cause a problem for the lawn every now and then but lawn professionals are always aware of everything that needs to be done to maintain a healthy looking lawn, and performing a monthly habit of hiring a professional to work on your lawn will be the best investment your home's appearance ever got.