September 21, 2015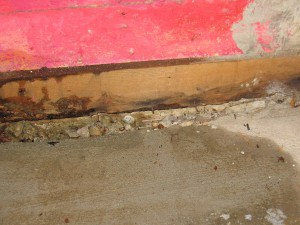 If you are experiencing basement leaking in Ann Arbor MI, you may immediately think that you have a foundation crack letting the water in. However, you may be surprised to learn that your landscaping can play a huge role in water leaking into your space. Here are a few of the ways that your yard affects the amount of water that seeps into a basement.
Adjust Your Sprinklers
While we all like having a lush, green yard, it comes with potential risks. When you are watering your lawn, trees and plants, your sprinklers may be hitting the side of your home, which could cause water to leak into your basement. Taking a look at where water is hitting when it comes out of the sprinkler head will be a key indicator as to whether the sprinklers are causing your issue. If they are, you may need to move those sprinklers, shut off the offending ones, or change out the type of head on the sprinkler so it only sprays in the direction of your lawn, not in the direction of your home.
Correct the Slope of Your Yard
Adjusting the slope of your yard so that the water flows away from your home is a very smart investment tip. If your yard is sloped and water puddles or pools near your home, you can begin to experience leaking in the basement area, foundation issues and dry rot if your home has wood siding. Correcting the slope of the yard allows water to pool away from your home, rather than letting it just sit there.
Install a New Ground Cover
While grass is the most common type of ground cover used, there are many different types of ground covers available. Some of these soak up and use a lot of water. Installing one of these ground covers nearest your home can help ensure that any water that makes its way over there is getting used up by a ground cover that also helps to beautify and accentuate the outside of your home.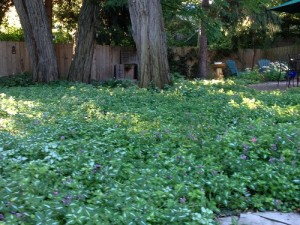 Plant Deep-Rooted Plants and Shrubs
The last way you can stop basement leaking is to plant deep-rooted plants and shrubs. While having vegetation and plants can help absorb a lot of sitting water, sometimes the water is deeper than the root systems for these plants. Unfortunately, this deep water is far more likely to make its way into your basement than water sitting on the surface of your yard. As such, it's always wise to have some deep-rooted plants planted to soak up this deep-reaching water.
If you are experiencing basement leaking in Ann Arbor MI, there's a good chance your landscaping could be causing the problem. If your sprinklers are hitting your home, if your yard slopes into your basement, or if there are no plants or ground covers to soak up the water, the water has nowhere to go but into your home. Adjusting these issues and planting new plants can help to solve the problem and leave you with a puddle-free, mildew-free basement.
Get your yard looking its absolute best with custom landscaping solutions from Twin Oaks. Find us online at https://www.twinoakslandscape.biz/, visit us in Ann Arbor, MI at 4100 South Maple Road, or call us at (734) 213-6911.
"We recommend Twin Oaks to any entity looking for a full-service, talented, and responsive provider."
Therese Mahoney
Secretary/Treasurer of Doral Creek Condominium Association, Ann Arbor, Michigan