November 23, 2015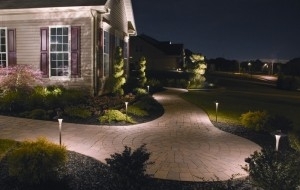 If you haven't given any thought to outdoor lighting, you may be missing the benefits of outdoor entertaining, added safety and security and the beauty of landscape lighting. Adding a few well-placed lights to your home in Ann Arbor MI is a wonderful way to enhance the appearance of your home while making your outdoor space fully functional.
1) Outdoor Entertaining
Rather than spending a fortune on movie and concert tickets or paying for expensive restaurant meals, people are taking a second look at entertainment options at home. In many cases, our yards are beautifully landscaped and provide ample space for entertaining, but we have not taken advantage of these features.
Installing additional lighting by the pool, around the deck or patio, near the hot tub, or the grilling area makes perfect sense. Adding outside lights and landscape lighting is relatively inexpensive considering the alternatives for evening entertainment.
2) Safety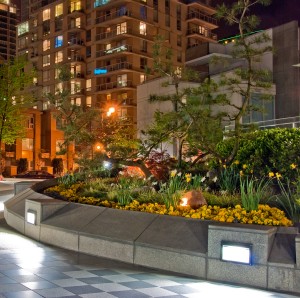 No matter how careful we are, family members are always leaving toys, tools and projects lying about the yard. Of course, these are easy to spot during the day, but during the evening, they can become real hazards when left in walkways and driveways without outdoor lights. Adding outdoor lights on paths and zone lights in a driveway provides the necessary light to prevent unforeseeable accidents.
Although, you and your family may be quite familiar with the layout and landscaping of your home, visitors are not. Even the most lavish outdoor parties can be ruined when guests don't feel comfortable and safe in your backyard. Providing sufficient lighting makes it easy for them to navigate your yard and enjoy the barbeque or party.
If you're like most typical families, you likely have young kids, teenagers and adults going and coming from your home at all times of the night. With insufficient lighting, you or your kids could easily trip over the hose in the front yard or miss a step leading to the front door. Adding outdoor lights like stair lights or floodlights could not only prevent an accident, but it could save you a great deal in medical costs.
3) Security
Besides using outdoor lighting to reduce safety issues, it is a great way to enhance security around your home. Dark backyards and entryway doors provide burglars with the perfect opportunity to enter your home unnoticed.
Typically, homes with outdoor lights and landscape lighting become less of a target when criminals and vandals are picking their targets. Burglars will more than likely bypass your well-lit home and go for the dark home at the end of the block.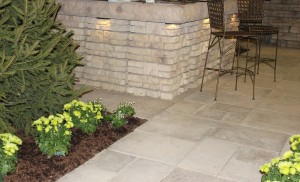 4) Landscape Lighting
• Whether you do-it-yourself or hire a landscaping company in Ann Arbor MI, landscape lights not only illuminate your yard, but they can be used to highlight beautiful features, plants and gardens in your yard.
• Landscape lighting is a great way to set the mood for a party and make special occasions festive and beautiful.
If you are concerned about safety, security and want to enjoy the benefits of outdoor entertaining, consider adding outdoor lighting today.
Get your yard looking its absolute best with custom landscaping solutions from Twin Oaks. Find us online at https://www.twinoakslandscape.biz/, visit us in Ann Arbor, MI at 4100 South Maple Road, or call us at (734) 213-6911.
"We recommend Twin Oaks to any entity looking for a full-service, talented, and responsive provider."
Therese Mahoney
Secretary/Treasurer of Doral Creek Condominium Association, Ann Arbor, Michigan