May 29, 2016
O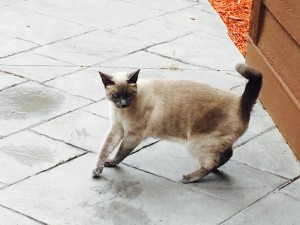 ne: Finding it Difficult to Park a Vehicle or Enter a Home
When there are no streetlights in your Ann Arbor MI neighborhood, it is vital to have outdoor lighting installed on a property's landscaping. Driving on a street or driveway that is pitch-black is dangerous and can lead to serious accidents. If you manage to park a vehicle on a home's driveway, then without exterior lights it is difficult to walk on sidewalks, steps or porches. There is a good chance that you will not even find a front door in order to insert a key in the lock when there are no light fixtures such as a porch light. If the weather is inclement, the situation of walking outside in the dark is more treacherous.
Two: Having Thieves Break into a Home
Thieves are looking for buildings that do not have lights outside because it is easier to break in without being seen by neighbors or passing police vehicles. Adding bright exterior lighting such as spotlights that are beamed at doorways and windows can help to prevent burglary and home invasions. It is a good idea to have a security monitoring system that increases the amount of lights that are turned on when a potential break-in is occurring to a home. With a security system in place, it will detect when a thief is breaking a window or opening a door and will turn on additional bright lights immediately while also contacting local law officials.
Th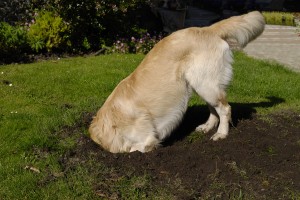 ree: No Outdoor Lighting during a Power Outage
Ann Arbor MI occasionally has power outages caused by thunderstorms or high winds, and if you are relying on solar lights during these events, then there is not enough exterior lighting available. A professional landscaper can install a variety of exterior lights that operate from a generator that stores power for several hours to provide additional security and protection for a family. Ask about these types of exterior light fixtures for a home:
• Security lights – bright lights that are near windows and doorways
• Accent lights – designed to augment landscaping features
• Decorative lights – will create additional beauty for a home
In addition, you want to have lighting control options for a home that include:
• Motion sensors – great for deterring thieves
• Photoelectric sensors – turn on automatically when it is dark
• Timers – set by homeowners to provide lighting when needed
Four: Guests Can't Find Your Home
When guests complain that they cannot find your home because it is impossible to see the street address or driveway, then it is time to install additional exterior lights.
Five: The Landscaping Does Not Look Attractive
If you want an Ann Arbor MI home to look attractive, then adding spotlights and other forms of lights outside can augment a property's landscaping. Understanding how to use the proper types of light fixtures in the correct positions requires knowledge about how dim or bright lighting works, and hiring a professional landscaper is essential for the installation of solar and regular lighting.
"We recommend Twin Oaks to any entity looking for a full-service, talented, and responsive provider."
Therese Mahoney
Secretary/Treasurer of Doral Creek Condominium Association, Ann Arbor, Michigan