A Lawn Cutting Service for Your Home
If you're looking for a lawn cutting service in Ann Arbor, you're making a smart decision. While lawn cutting may be a great American tradition few people realize that it is a job that can be accomplished faster and easier by hiring professionals. In some cases this is a big help because you may not be physically able to cut your own lawn due to age or health issues. Even if you're physically fit, it is likely that you could spend your time better anyway. Let's go over some of the main benefits of hiring professional lawn care experts to cut your lawn.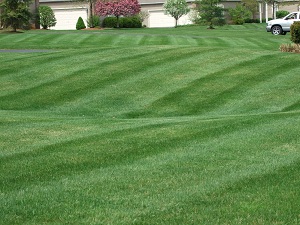 Get the Job Done Right the First Time
Cutting a lawn isn't as simple as driving or pushing a mower across it repeatedly. It takes a trained eye to ensure that not spots are missed and that every area is cut evenly. If you've cut your lawn yourself in the past you've probably noticed parts of it that were missed days afterward. This can lead to frustration and wasted time. A professional lawn service can get the job done right the first time thanks to their training and expertise when it comes to modern lawn cutting and care.
Make the Edges Look Nice
You may have a lawn mower but that alone isn't going to be enough to get your lawn looking just right. Cutting the edges where your lawn meets the pavement and/or driveway is going to take special equipment such as lawn trimmers (also known as weedwackers to some). Even if you own such a device doing this kind of detailed work can be tedious and lawn trimmers are known to malfunction if handled improperly. Leaving this task to the pros as a part of a comprehensive lawn cutting service in Ann Arbor is a better option.
Health Concerns You Should be Aware of
If you've been cutting your lawn without using a dust mask, you could be endangering your health. It is know that inhaling the dust and debris kicked up by the lawn cutting process for an extended period of time can reek havoc on your respiratory system. Furthermore, the physical strain of using a push mower can be hazardous to those who are not used to extended physical activity or those who are getting to an age where mowing the lawn is impractical. The professionals know how to deal with these issues and can ensure that you don't take any health risks from trying to cut the lawn yourself.
Getting a Lawn You Can be Proud of
Let's be honest, cutting the lawn is a hassle. Instead of doing it yourself, spend time doing something you enjoy while the professionals take care of your lawn for you. Call your Ann Arbor lawn cutting service today and talk to them about setting up a lawn cutting schedule for your property. This will keep your yard looking amazing without you having to lift a finger and give you the satisfaction of knowing the job was done right the first time.
Get your yard looking its absolute best with custom landscaping solutions from Twin Oaks. Find us online at https://www.twinoakslandscape.biz/, visit us in Ann Arbor, MI at 4100 South Maple Road, or call us at (734) 213-6911.