January 18, 2016
If you're looking for ways to add extra room to your home, you might consider adding new hardscape instead of creating an addition to the existing home. There are a few benefits to be had over an addition.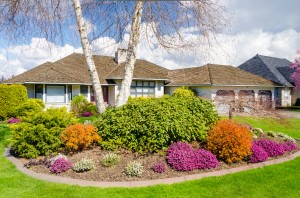 Less Space Requirements
When you're adding an addition to the home, you'll need enough clearance from the surrounding houses as well as space in the back of the house. Whether you're adding another level or an addition at the back of the home, you'll need a certain amount of clearance based on zoning laws in Ann Arbor MI. An addition should be a certain square footage, or it's not worth the cost of construction in most cases. When you're adding hardscape, you can make it as big or as small as you want. You can create a path away from the home to a location in the corner. Nothing has to be attached to the home either.
No Building Permits Needed
You have to get approval and permits before you can build onto your own home. Contractors who work on your home have to be licensed and able to perform work on the addition while adhering to building codes for the city of Ann Arbor MI. There are setback requirements in many property deeds, and you have to be aware of zoning laws. If you're adding a room with plumbing like a laundry room or extra bathroom, you'll need a licensed plumber and associated permits and inspections after the work is completed. When you're adding extra space into your backyard with hardscaping, you don't have to worry about building permits.
Less Time Required
Building an addition on the home means there's banging, sawing and dust settling all over the yard and the rest of the home. It's a major inconvenience when you're trying to live around construction. With small children, it can be even tougher since they can't be put down for naps during the construction day. If you ask contractors to take a break during naptime, you're only prolonging the process even longer.
Lower Cost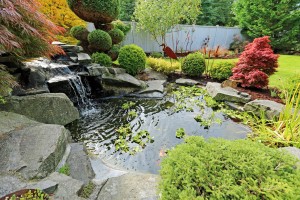 Between materials, labor, permits and inspections, the addition on a home can range from $50,000 to $75,000. You'll have to pay for contractors as well as subcontractors to perform the work. Plumbers and inspections cost extra too. The cost of the addition depends largely on the quality of the materials you want to use in the home too.
Continuous Build
When you construct an addition on your home, it's an enclosed space that is limited. With hardscaping, you can build a patio. Later, you can lengthen the patio into a walkway to another section of the backyard to be hardscaped. This kind of construction is quick and gratifying. You could work on the backyard in stages based on the amount of money you have to work with at the time. One year, you can extend the patio. The next year, you could build a secret garden in the far corner.
There are more benefits to hardscaping than there are to construct an addition on the home. You don't need to worry about building permits, zoning requirements or the costs involved. A new hardscape can give you extra space without all the hassle of building onto the home.
"We recommend Twin Oaks to any entity looking for a full-service, talented, and responsive provider."
Therese Mahoney
Secretary/Treasurer of Doral Creek Condominium Association, Ann Arbor, Michigan