August 26, 2022
Twin Oaks Landscape is grateful to have Nick on our team! Nick was hired in 2017 and transitioned into Account Management in 2019, as well as serving as a Project Manager for the recurring division. Nick brings a great energy and work ethic to all we do at Twin Oaks Landscape. With an above and beyond passion for the outdoors, Nick is willing to take on any challenge.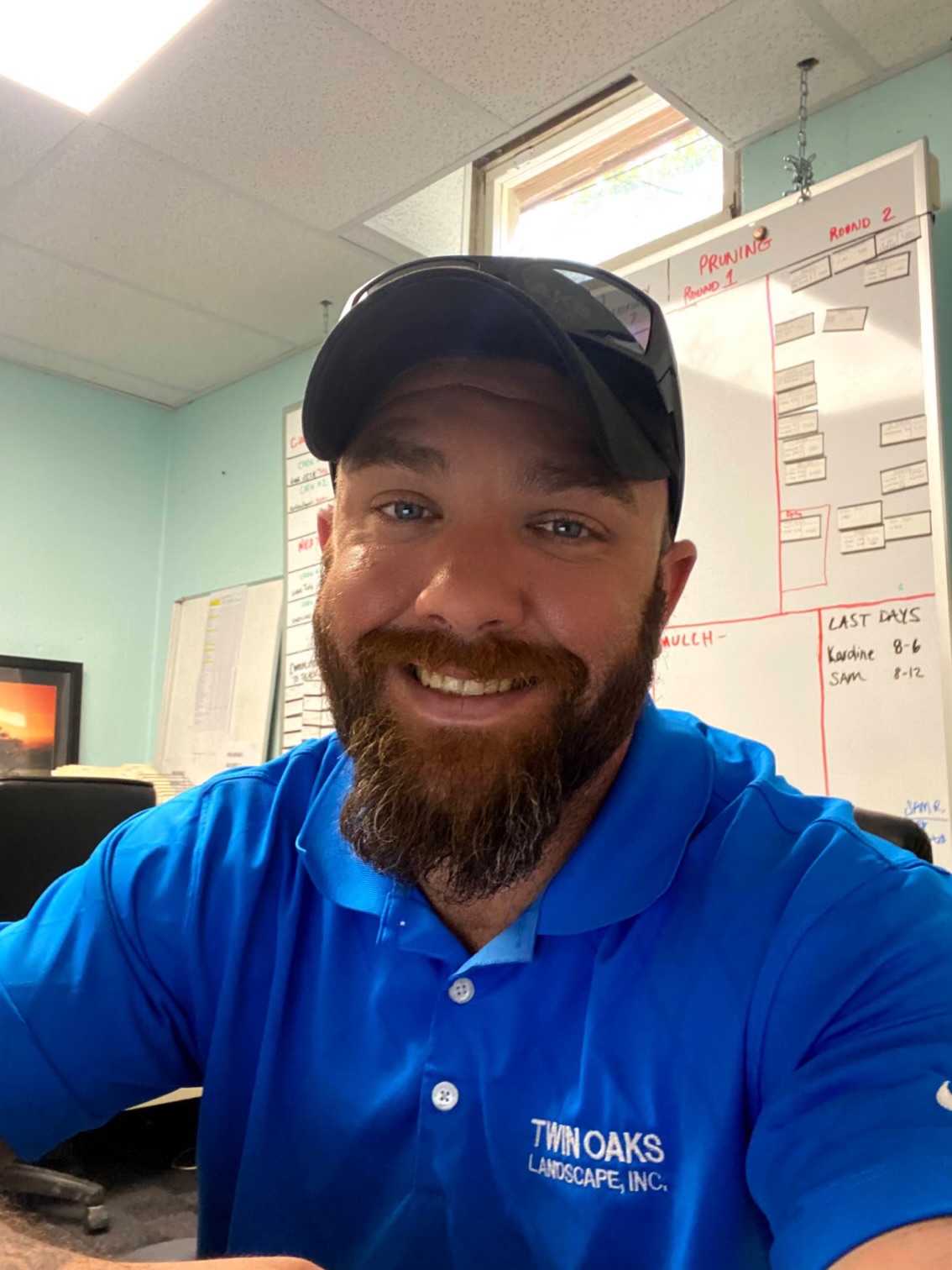 A Wealth of Experience
Nick came to Twin Oaks Landscape as an Herbicide Applicator with his certified applicator license and ten years of landscaping experience in mowing, pruning, planting, irrigation, softscapes, snow removal, and herbicide application. Nick proved himself immediately with an exceptional work ethic and commitment to the company. When finished with his daily work, or on days when the weather prevented outdoor work, Nick would focus on assisting other project crews, making himself valuable to every division of the company while still managing his own workload. Nick is able to support any of the teams at Twin Oaks with whatever needs they have.
Ready to Do What it Takes
Once Nick transitioned into Account Management in 2019, as well as a Project Manager for the maintenance division, he was not finished with his work to move forward. Nick began preparing for the CGIP test, which required a combination of studying through books, practice tests, and flashcards, as well as honing practices learned through working in the field. The test to become a landscape manager is in two parts. The core test consists of 200 questions and a section that requires candidates to visually identify 100 trees, shrubs, perennials, vines, and annuals by both their common and botanical names. A second test, consisting of 300 questions, is also required to become a Certified Landscape Manager.
A Love for the Outdoors
Nick has a true passion for the outdoors and enjoys working with clients to design or renovate their outdoor spaces. His experience and knowledge combined with his love for the outdoors allows him to create and implement visions for those who are lucky enough to work with him on their projects. When he's not at work, Nick enjoys spending time with his family. Hiking, kayaking, and visiting botanical gardens with both friends and family allows him to enjoy his passion for the outdoors, whether on or off work.
Ready to Take on Ann Arbor with the Twin Oaks Team
Nick has a passion to grow in his career. As he spends more time with the Twin Oaks team, he is focused on growing with more knowledge and certifications that will allow him to do more to help Ann Arbor homeowners with all of their landscaping and property needs. Nick plans to progress through and complete the MNLA to become a Certified Landscape Contractor and Certified Landscape Designer.
Twin Oaks Landscape is thrilled to have an expert working with our Ann Arbor homeowners and helping them create beautiful solutions for their properties, and we are excited to see Nick's career unfold.
"We recommend Twin Oaks to any entity looking for a full-service, talented, and responsive provider."
Therese Mahoney
Secretary/Treasurer of Doral Creek Condominium Association, Ann Arbor, Michigan